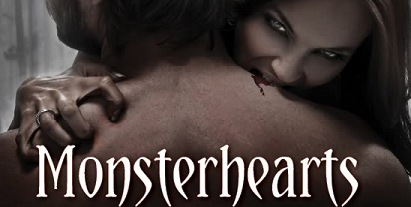 Being a teengaer is about a lot of things. It's about popularity and influence. It's about a first taste of freedom. It's about finding why you're so special (or not so special). It's about sex. It's about making decisions, big decisions, with very little concept of how they're going to play out or what they really mean, and being horrified or delighted with the pain and suffering they cause. Being a teenager is about the unknown. Being a teenager is terrifying.
Monsterhearts is the perfect game for invoking that special brand of excitement and terror.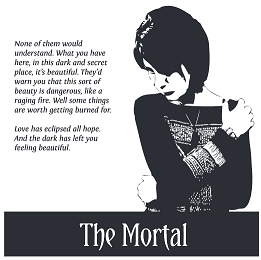 Monsterhearts is a game based on the many, many YA supernatural romance novels out there. Twilight is the obvious example, sure, but there are plenty more (that are way better). There's also countless TV shows that hold these same sorts of themes close, that resonate with young people. I feel like the reason that they do is because they highlight many feelings that I know I had as a teenager, and I feel are pretty universal.
There's that feeling of being dangerous, because you're finally making choices for yourself and they can explode in spectacular ways, and hurt those around you. There's that feeling of being clearly special, not realizing, perhaps, how universal your feelings are, and thus making it feel like you're all alone in your feelings of love, or despair, or what have you. There's that element of sex that, for better or worse, is hanging in the background of everything you do and every interaction you have, this powerful force that you barely understand. All these sorts of feelings are invoked when you put common supernatural elements into the story. The strength that hurts people you're trying hard to control of a werewolf. The lonely emotions of a ghost or spirit. The allure, via magic or not, towards a vampire, that's just going to hurt you to live. By bringing in these supernatural elements, the feelings of being a teenager become more tangible and obvious. They're easier to directly interact with. So is it any wonder these elements tend to be used so often in this sort of fiction?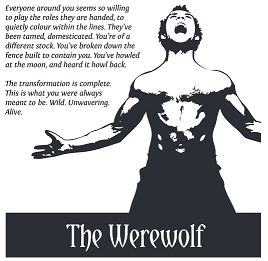 Monsterhearts, on a mechanical level, empowers and pushes these feelings to the forefront. As a player, you have a list of "moves" you can do, and these are not always the most reasonable. For example, the only methods you have to convince someone of something in the game is "Turn Someone On", "Lash Out Physically," or "Manipulate an NPC". Often it would probably be easier to do some sort of reasonable negotiation! But only adult characters have access to moves like that. All you have is raw teenage sex appeal and an endless supply of teenage angst.
Similarly, a lot of the game is based around the concept of "Strings," a representation of social capital and peer pressure. If you have a String on another player, you can spend it to screw over their plans, to force them to go along with yours, or to assign a label to another player that everyone will react to and can use against them. You could, say, label a player as "My Boyfriend" or a "Disgusting Nerd," whether that's accurate or not, and now everyone is going to react to that rumor. Every Skin (aka Character Class) has its own methods of creating Strings. For example, faeries create Strings by locking characters into promises. The back and forth of flaunting your tenuous connections with your classmates and fellow teens ends up mirroring the kind of bickering "we're best friends now I hate you now we're okay" that often goes on in teenage relationships.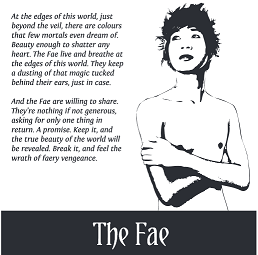 Finally, every character has a "Darkest Self," which is triggered by various events happening to a character. Being your Darkest Self kind of rules? Most Skins get lots of additional power over situations. But it's also a huge problem. A Witch's Darkest Self, for example, gains the ability to Hex people with incredible effect, way more than usual. However, they're compelled to curse anyone who even sort of gets in their way while they're their Darkest Self, so people who don't deserve it are going to get hurt. It's that feeling of trying, and everything messing up, over and over again, inherent in this mechanic.
Monsterhearts is very important to me, in the way that only a game where every character has a unique "Sex Move" can be. There is so much here that plays into this whole concept of teen drama, and it's wonderful. It's a really fun game, but also a game that can be kind of surprising and shocking as you see how cruel your character can sometimes end up being in order to achieve their likely trivial, in the grand scheme of things, teenage goals. It captures a style of social interaction that you just don't see in many other tabletop games, and that, to me anyway, is extremely valuable.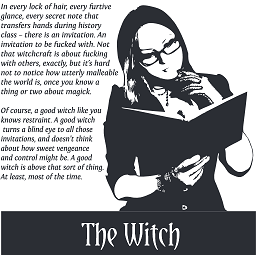 Information
Released: 2012
System: Tabletop

RPG

Developer: Avery Mcdaldno
Publisher: Buried Without Ceremony

Alexis Long writes cool cool stories that you should read! Check out her stuff at poetfox.com!