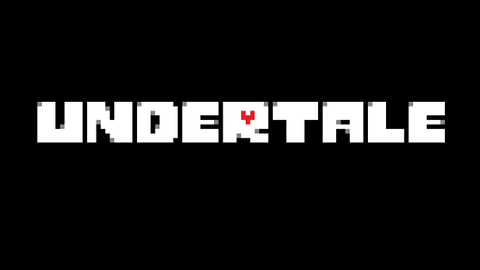 Friend of the site Stiv drops by once again with a different take on Undertale. Alexis previously gave us a very personal look at it, which is also worth reading. That's here, if you haven't read it.
Before we begin the article proper, let me get this out of the way: There are spoilers here. If you haven't played Undertale, I strongly recommend spending $10 and four to five hours of your time to do so. There will be some fairly high-­level generic "spoilers" for the game as a whole that might affect your enjoyment of discovery that is one of the game's true strengths, but what this goes into in more depth is the "Genocide" path ­­ where you kill every enemy in the game that can possibly be killed. If you plan to play a genocide run yourself, maybe do that first.
Just so you know, I didn't play a genocide run of Undertale. I cheated and looked up information on it, because I didn't want to play it. I knew I would have had to do too many horrible things for a "reward" that wasn't worth it, but that doesn't seem to stop people who are determined to find out what happens. Besides ­­ I had a bad time anyway.
Think about games that make you feel bad for playing them.
There are plenty of them these days; the most in vogue of them back when I was reading reviews and criticism on mainstream games regularly was Spec Ops: The Line (not a good game.) Maybe more recently Hotline Miami 2: Wrong Number is a good example of this, because it is a game that not only makes you feel bad for having played it, it makes you feel bad about everything you're doing by not being fun but then couching that in a pseudo­criticism of why games like it shouldn't be allowed to be fun just to make you feel extra­bad, in case you might have been enjoying something about it.
One of the most sophomoric to criticize the failings of media is to make somebody feel bad for engaging with it. It's maybe a necessary step. ­­There are plenty of great films, for example, that are all about engaging the viewer's complicity in enjoying what they're watching but it's unique in games because we play games almost exclusively for pleasure. There's a lot of things you can hope to get out of a movie, or even a book, but the time investment and psychological state you enter into it with has a certain set of expectations. Games require a level of direct involvement, and are about play, and that makes them a bad form for directly confronting the player for doing the "fun" thing in them as "wrong."
So. Let's talk about whether or not Undertale makes you feel bad.
Undertale "the game" never wants to directly comment on what you're doing, whether you're doing the 'right thing' or the 'wrong thing'. You can choose to show monsters mercy, and spare them, just as easily as you can fight them. The characters that inhabit the game, though, are going to react based upon what you're doing, and other incidental dialogue is perfectly right to reflect the course of action that you've been choosing to take (it's worth noting that the genocide path can end at any point through the simple act of showing mercy to any of the right monsters.) In fact, most of the characters simply remark on the player's dogged persistence to the end goal of killing everything (but especially them.)
What matters most is the player's DETERMINATION to keep going down this path, in the end. In Undertale's fiction, DETERMINATION is the power of the human soul to persist on beyond death to achieve some sort of goal ­ exemplified, in games, by reloading saves over and over and over again to get past certain points. The Pacifist path (in which you never kill a single monster) and Genocide are both the ultimate expressions of this type of DETERMINATION, where the player is willing to do whatever dumb, awful, difficult thing it takes to continue along their path. Pacifist is easier, and doesn't feel much of a need to comment on this. Being nice should not, after all, take much DETERMINATION. People should just be nice because that's what makes a good person.
In the game's somewhat grotesque commentary on the lengths to which a player will go to achieve their goal, though, the Genocide path makes you take extra precautions. Kill every monster until no more appear. Steal from abandoned shops. Kill everything, even if it's harmless, because it's IN YOUR WAY. You have to stay DETERMINED.
Undertale wants to go out of its way to present you with uncomfortable situations where you can always­­ have the option to show mercy to an opponent up until the very last minute, and it's your choice to continue down this path. Players, of course, aren't doing it because "they're bad." They're doing it because "they can." That is what makes it no different from playing a Pacifist game.
You do it because you can. You're DETERMINED to see what the game holds for you. You get one ending but are DETERMINED to see the others, DETERMINED to put together the "whole story" because no single ending will give it to you. You are DETERMINED to find new challenges. You are DETERMINED to "see all the content" and "get your money's worth."
Whatever justification there is playing a game like Undertale, beginning to end, in any fashion, all it takes is one single quantity: DETERMINATION.
In this sense, Undertale isn't a game about good or evil, making good choices, or bad choices. It is pure nihilism about choice. Your choices, ultimately, don't matter. You're making them in a system that enables you to make only a finite number of choices, and you can explore every single one of them. Undertale, in fact, doesn't want you to keep playing it once you achieve your ultimate goal­­ in a Pacifist run you are given a heartfelt plea "not to reset", and in Genocide, the game world is quite literally eradicated. There's nothing left ­ you have to delete your save data or wait a very long time for the game to prompt you with a chance to reset.
The choice that matters is that you stay DETERMINED to stop playing. That you can take satisfaction in knowing that what you've seen and experienced is worthwhile all on its own. For most players, "stop playing" means "never play Genocide."
But.
I felt disgusted, and complicit, simply watching a genocide run. There were little things here and there which tweaked me the wrong way, that made me feel uncomfortable and shiver, and then the game directly called me out on it.
There are very few times the game calls out directly to the player as having done something unsavory. And one of those times is during the Genocide run, knowing that players might prefer to watch rather than participate ­ it says people who watch are worse than those who participate. And that's true. Just watching, anyone can do that. Participation, that takes
DETERMINATION.
This is why I had a real bad time. Why, no matter how much I loved it, I probably can't bring myself to go back to Undertale anytime soon­ if ever again.
I didn't stay DETERMINED.